Beach House Rental Property in Kailua, HI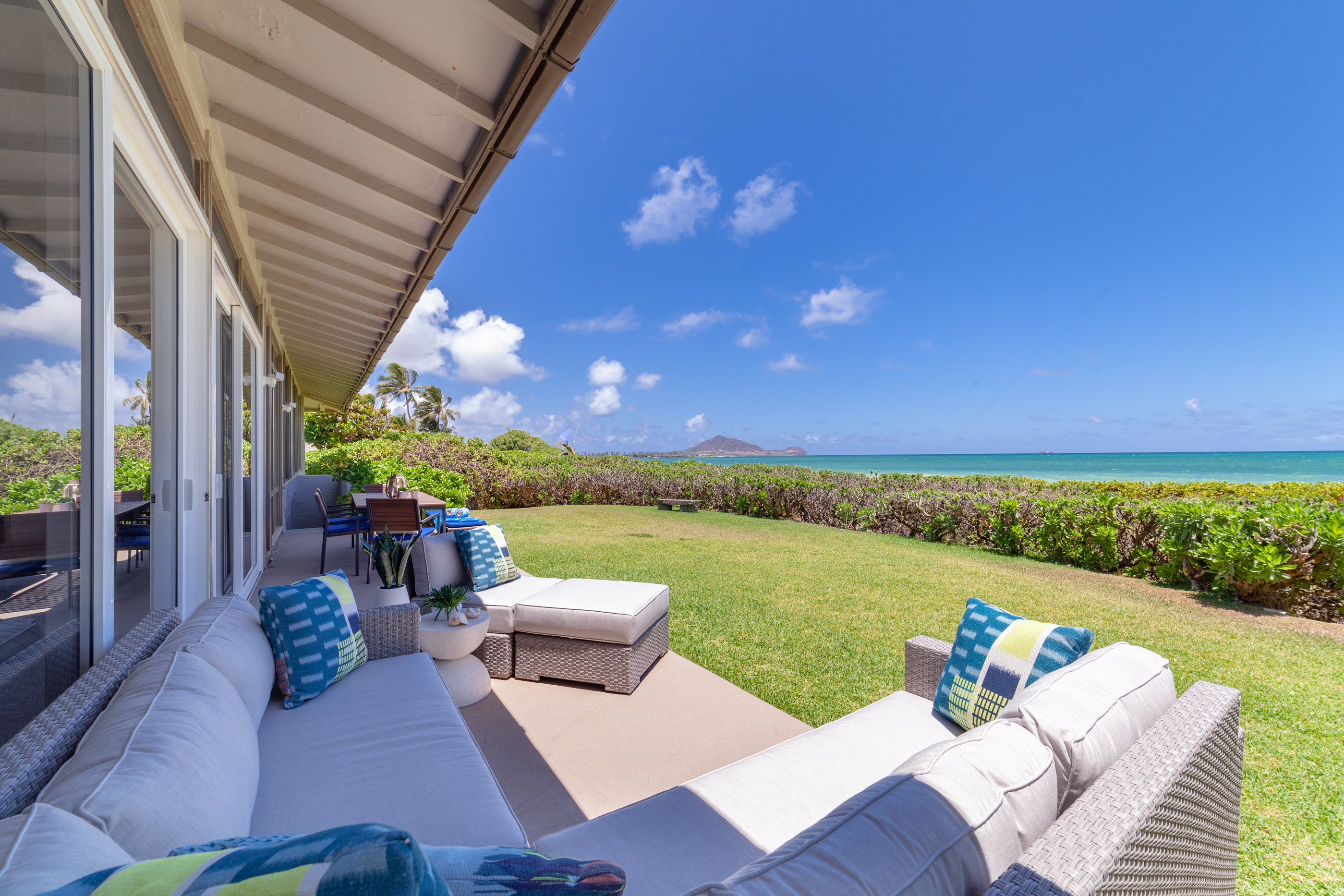 Discover the beauty of Kailua, HI, with Lanikai Beach Rentals. We have a variety of beach house rentals to give you the ideal beach experience during your time in Kailua, HI. Consider the enjoyment that comes with a beach house rental property as you plan your next vacation in Kailua, HI.
Why Us?
We have 14 different beach house rentals that you can choose from. With our different rental options, you can find the right beach house property for you. We work with you to discover the property that best meets your needs and works to give you the stunning Kailua, HI, experience of your dreams.
Since 1992, we have provided a range of services and offered our full variety of properties. We have served the vacation needs of Kailua, HI, even longer than that, since 1985. We use our extensive experience to bring you beautiful and stunning vacations.
Throughout those decades, we have worked with at least 2,300 satisfied customers and arranged for 756 glass bottom boat tours along with 4,832 turtle sightings. We understand the importance of a full-service vacation experience for you in Kailua, HI.
We are proud members of the Kailua Chamber of Commerce, Hawaii Visitors and Convention Bureau, and the Better Business Bureau, with whom we have an A+ rating.
What Now?
With Lanikai Beach Rentals, your stay on the islands will be a wonderful experience. Schedule a beach house rental property with us so we can help you get started on having the ideal vacation on the islands. Reserve one of our rentals online today.
756
Glass Bottom Boat Tours
Dear Nini & Rick, We love our little bungalow! I've always wanted to stay here in Laniklai and it was so much better than we had anticipated. You were both very gracious hosts. I hope it won't be as may years as the last time it took us to come back! Mahalo nui loa
We couldn't have asked for a better beach day. Cotton-puff clouds floated across a flawless blue sky. Jade waters ran effortlessly up the shore, then slid silently back. I easily understood why Hawaiians chose the name Lanikai, or "Heavenly Water." Even on weekends, Lanikai offered plenty of space to call our own, coupled with views of Kailua Bay broken only by Hobie Cats slicing through the water and yellow and red kayaks bobbing toward the nearby Mokulua Islands. Windsurfers consider this coast Hawaii's best; our primary exercise, though, consisted of applying sunscreen on hard-to-reach places.
We made all of our arrangements on the Internet and only hoped - luck was surely with us this time. Our fist visit to Hawaii and how perfect it was. The garden studio has everything, so well equipped, we wanted for nothing. Our favorite thing was our own garden and table and chairs to eat our breakfast and have our wine. Waking up to the birds singing; Nini and Rick had all of the little details, live plants, dishes by the bed for jewelry, etc., all of the suggestions in the big white book, etc., etc., and so clean. Thank you - we loved it! Thanks also for the muffins, juice, coffee and pineapple.